Executive Team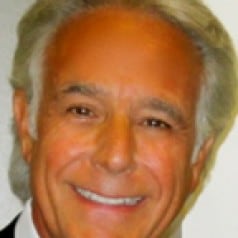 Henry Abrams – Owner
Henry started his career in heating and cooling in 1974 when he began working for a major player in the heating and cooling business. After working in the industry for several years, in 1982 he and Fred LaBelle founded H. A. Sun Heating and Air Conditioning, Inc. Since then he expanded the company's range of services beyond residential new construction. Sun now provides complete residential and commercial service, including replacement, maintenance, and non-scheduled 24 hour emergency service.
Henry prides himself in delivering prompt, courteous and professional service to every customer, often personally speaking with customers to ensure they are completely satisfied with the services provided by Sun. Carrier recognized Henry's leadership, professionalism, and quality-driven approach to all aspects of the business by bestowing Sun their highest honor of "Distinguished Dealer Award".
Henry is a life-long resident of Michigan. He firmly believes in supporting the return and retention of young Michigan talent and actively participates in programs and fundraisers that promote Michigan employment and rebuilding of the City of Detroit. He advocates "Pitch for Detroit", an organization devoted to creating social change and strengthening the greater Detroit community. Henry and his wife, Wendy, have five children and are the proud grandparents of five.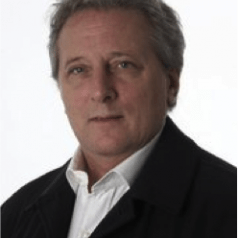 Lee Weinstein – General Manager
Lee Weinstein began working in refrigeration when he was just 16 years old. By the time he was 19, he had helped to build an appliance store and became its sales manager and part owner. Following additional experience in the sheet metal shop of a local air conditioning contractor, and rising to the service manager position of another refrigeration company, he started Refrigeration Unlimited as a two-truck operation in 1974. The company grew to include 11 trucks with 16 employees and acquired a solid reputation for quality workmanship.
After more than two decades of experience in the heating and cooling industry, Lee joined H.A Sun Heating & Cooling, Inc. as the General Manager in February of 1996. His persistent effort, attention to detail, and dedication to customers has significantly contributed to the overall success of H.A. Sun Heating and Cooling, Inc., which included the receipt of Carrier's nationally recognized highest 1998 honor: "the Distinguished Dealer Award".
Lee continues to oversee and ensure the successful daily operations of Sun Heating. His leadership and understanding of the business have helped to facilitate continued company growth, which now includes 35 trucks, residential and commercial repair, installation, and maintenance services. Lee and his wife, Elaine, have two children and are the proud grandparents of five.
Sales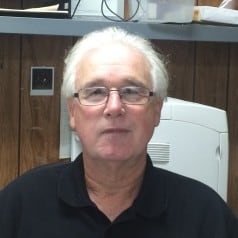 Ron Lehman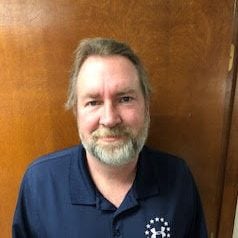 Russ Perkins
Services/ Maintenance Technicians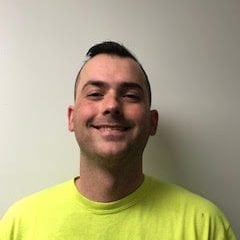 Pat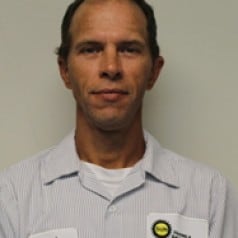 Chris R
Chris is a N.A.T.E. certified technician and has over 11 years experience in the HVAC industry including Installation, Service and Residential and Light Commercial Equipment Service. His previous experience included 9 years as a sheet metal technician.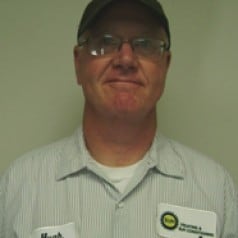 Hugh
Hugh is Sun's senior technician and has over 20 years experience in the HVAC industry including Installation, Maintenance, and Service. He is N.A.T.E. certified, and a licensed Michigan Contractor in six areas, including Boiler Installation. Hugh also has 20 years experience in Fleet Maintenance Mgmt. He holds a B.S. Degree in Management from Oakland University and an Associate's Degree in HVAC Climate Control. Hugh has been married 42 years and enjoys golf, boating and biking in his spare time.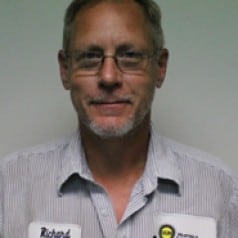 Richard S.
Richard has over 10 years experience as an HVAC Service Technician. He has attended Northwestern Technological Institute, Macomb Community College and Oakland Community College. Richard has one son and enjoys scuba diving and hunting.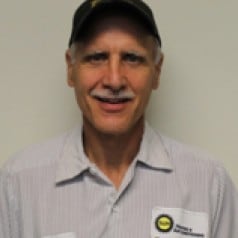 John
John has 32 years experience in the HVAC industry, He is married, has two daughters and 5 grandchildren. In his spare time, he enjoys sports, fishing and golf. John's words of wisdom: "Work hard and keep your nose clean".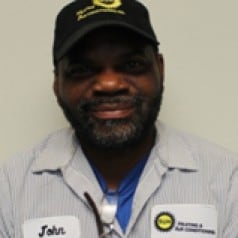 John
John has over 13 years experience in the HVAC industry including Residential Maintenance and Service.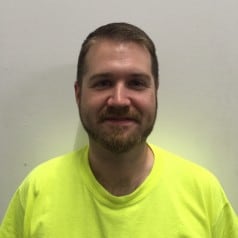 Chris H.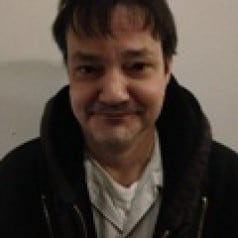 Bob F.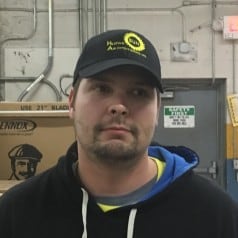 Will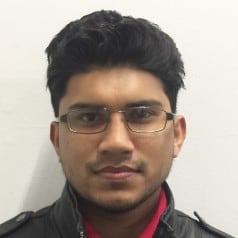 Ash

Mike G

Al K

Kris P

Abdul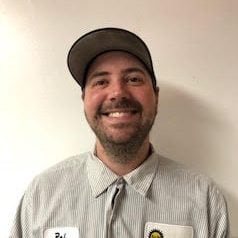 Rob R

Joe V
Add/on Replacement Team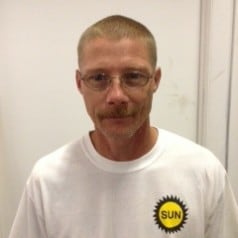 Joe

Rob B.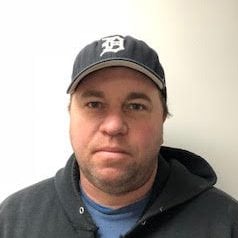 Scott K.

Jason G
New Construction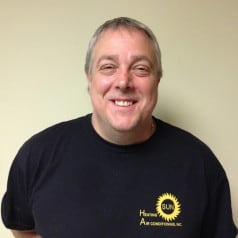 Mike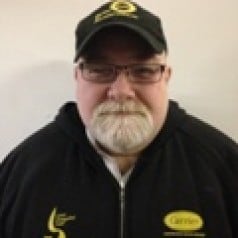 Jim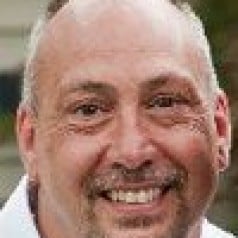 Carl L.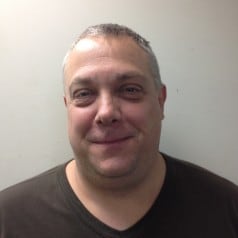 Mark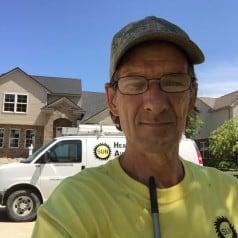 Rob Z.
Chris S.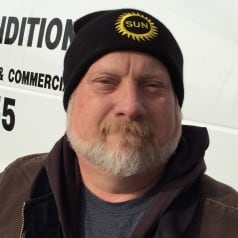 Charles B.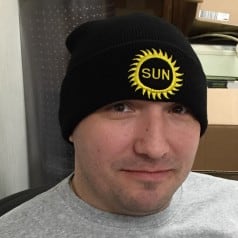 Ray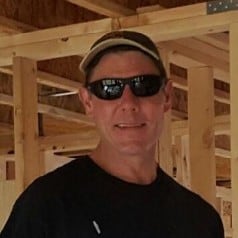 Donovan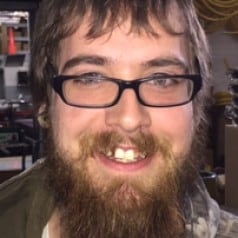 Chris L

George

Trei

Randy

Kyle L

Glen T

Yan

Andre
Office Support Team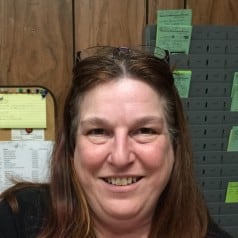 Debbie
Debbie started working Sun Heating & Cooling in July 2014. In her spare time she likes motor cycles and traveling.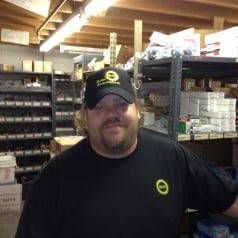 Aaron M.
Aaron has been with Sun Heating & Cooling since 2001. He currently holds the title of Operations Manager. He is married with one child and is somewhat of a beer connoisseur.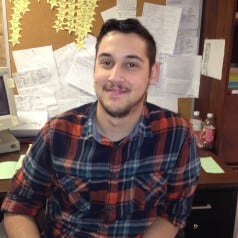 Aaron S.
Aaron work in the Customer Service department where he is responsible for Preventive Maintenance Program (PMP) customer scheduling. He previously worked for three years as a service technician at Ductz of Southeast Michigan. He is currently attending school to acquire a degree in Computer Information Systems. His personal interest includes music and computer.
Denise
Started with Sun Heating in 2012 as a Customer Service Representative. I graduated from Davenport University with an Associates Degree in Manufacturing Engineering.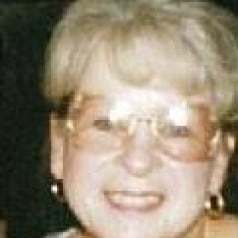 Diane
Diane has had a 20+ year's professional affiliation with Sun Heating while in the construction and property management field. She has now worked for Sun Heating directly since 2011.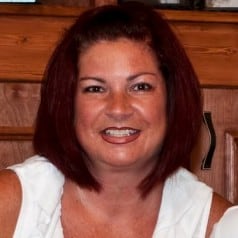 Linda
Linda has worked for Sun Heating & Cooling since 1997 in Payroll, Human Resources and Accounts Receivable capacities. She graduated from Sterling Heights High in 1989. She is married and has one daughter. Her personal interests are loving and rescuing her four dogs.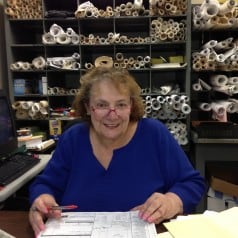 Roberta
Roberta has worked for Sun Heating since 2003. Roberta handles new construction, add-on and replacement parts.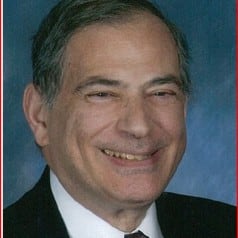 Tom
Tom has been with Sun Heating & Cooling since December 1991 in the accounting department. He is a graduate of Wayne State University and is an avid sports fan.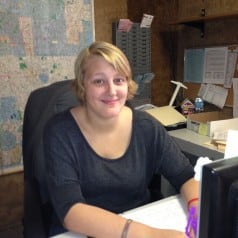 Jessica
Jessica (Jess) is currently our Service & Maintenance Technicians dispatcher. Previously she worked in the office at Ductz of Southeast Michigan. Jess enjoys pets, photography and movies.

Jade
Shop/Warehouse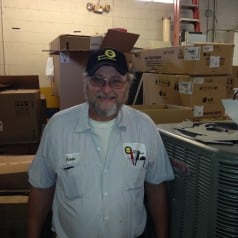 Kevin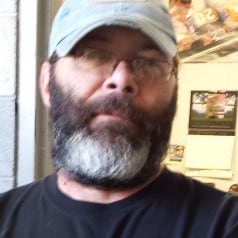 Randy.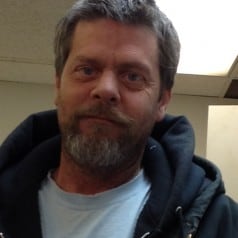 Scott
H.A. Sun Heating & Cooling, Inc.
December 11, 2017
2018/05/28