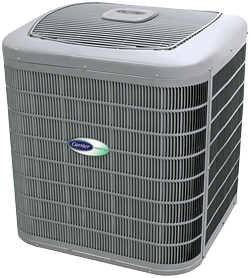 Living in Bloomfield Hills, MI and surrounding areas, we wait a long time for the beautiful summer weather. To better enjoy, let the AC installation professionals from Sun Heating & Cooling keep the excessive heat, humidity, exterior noise, and air pollution on the outside. Through the installation of a modern cooling system, we create a cool, clean, and comfortable sanctuary for you and your family. Contact us at (248) 986-1506 and rest assured, we'll rely on more than a tape measure to customize the ideal air conditioner for your unique requirements and expectations.
Air Conditioning Installation You Can Count On
Sun Heating & Cooling partners with industry leaders in order to offer a wide range of styles, sizes, and innovative features. Combining energy efficient and proven products with expert installation procedures, we minimize running costs, while optimizing reliability, longevity, cooling capacity, dehumidification, air quality, and overall value of your investment.
Stay cool and comfortable with an AC installation from
Sun Heating & Cooling

!

All projects are completed to an organized timetable, without frustrating delays, needless disruption to your everyday life, or damage to your property. Committed to your satisfaction, Sun Heating & Cooling provides exceptional solutions to comfort across Bloomfield Hills, Birmingham, West Bloomfield, Auburn Hills, Troy, and Waterford, MI.