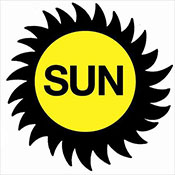 When heating & air conditioning issues occur you can depend on Sun Heating & Cooling. We have served Farmington Hills, MI since 1982 and offer emergency heating & air conditioning repair, routine maintenance, and replacement HVAC equipment to keep you comfortable all year long. We also offer a wide range of indoor air quality products and services to help improve the air in your Farmington Hills, Michigan home.
Air Conditioning Repair
When there's a problem with the air conditioning system in your Farmington Hills home, there's no need to waste the summer waiting for expert repair. Our licensed and dedicated air conditioning repair specialists can fix all makes and models of air conditioners and never settle for a quick or questionable fix. Along with higher standards of workmanship, we offer flexible scheduling, tidy job sites, honest answers, and quick turnaround. Equipped with specialized HVAC tools, advanced diagnostic technology, and a broad range of genuine replacement parts, our uniformed AC professionals can complete most cooling system repairs right then and there.
Our air conditioning services include:
Heating & Furnace Repair
No matter what type of problem you face with any make, model, or style of furnace or heating system, Sun Heating & Air Conditioning can provide lasting and affordable repair solutions. Rest assured, we don't settle for generic answers which may or may not see you through the winter, but target the safe, efficient, and sustainable operation of essential HVAC equipment. Our dedicated heating technicians are equipped with specialized tools, advanced diagnostics, and a wide range of authentic replacement parts to handle the majority of challenges without multiple visits.
Our heating services include:
Why Choose Us for Heating & AC Service in Farmington Hills?
It is our goal to not only provide immediate and expert service but to earn your long-term business through superior job performance. And our commitment to quality isn't limited to regular business hours. The team from Sun Heating & Cooling is here to assist our friends in Farmington Hills, MI with heating & air conditioning repair solutions 24 hours a day, 7 days a week, 365 days a year.
Give us a call at (248) 335-4555 or contact us online.