Heating & Furnace Repair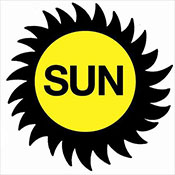 When your furnace, heat pump or HVAC system stops providing warm air on a cold Michigan day, we know how frustrating it can be. No matter what type of problem you have with any make, model, or style of furnace or heating system, call us for prompt service, a proper diagnosis, and a repair performed by trained and experienced heating technicians.
Our dedicated heating repair experts are equipped with the proper tools, advanced diagnostics, and authentic replacement HVAC parts to handle the majority of challenges without multiple visits. We take extra steps to alleviate stress, providing prompt response, punctual arrival, quick turnaround, and tidy job sites.
We offer the following in West Bloomfield:
Furnace Repair, Service & Replacement
Heat Pump Repair, Service & Replacement
Heating System Maintenance
Boiler Repair, Service & Replacement
Attic & Wall Insulation
Furnace Tune-Up
From new furnace installs to emergency heating repair or regular maintenance, you can depend on us when you need a heating contractor in West Bloomfield, MI.
Air Conditioning Repair, Service & Installation
When there's a problem with your home's cooling system, there's no need to waste the summer waiting for expert AC repair. Our licensed and dedicated HVAC repair specialists handle all makes and models of air conditioners and cooling systems, and never settle for a quick or questionable fix. Equipped with specialized tools, advanced diagnostic technology, and a broad range of genuine replacement parts, our uniformed AC repair professionals complete most repairs on the first visit.
We provide West Bloomfield with:
Air Conditioning Repair, Service & Replacement
Heat Pump Repair, Service & Replacement
AC System Tune-Ups
Commercial HVAC Services
Preventive Maintenance Programs
We've seen a lot of air conditioning issues over the years. No matter what problems you're having with your cooling system, we'll be able to help. We can handle all of the essential cleaning, troubleshooting, and tuning to keep your AC system running at its best, enhancing the comfort, cleanliness, and health of your home.
Quality HVAC Service in West Bloomfield
We handle all makes and models of heating & cooling equipment, bringing you the leading options for maximum efficiency and comfort.
It is our goal to not only provide immediate and expert service, but to earn your long-term business through superior job performance. And our commitment to quality isn't limited to regular business hours. We are here to assist you 24 hours a day with emergency HVAC service in West Bloomfield.
You'll always get honest answers from us and we'll recommend the most cost-effective solutions for your HVAC needs.
Contact us today at (248) 335-4555