Posts Tagged 'water heater tank'
This Halloween, we'll walk you through the exact steps of how to drain your water heater to get rid of the "bubble, bubble, toil and trouble" noise!
Read More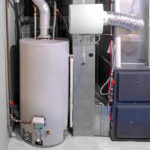 Is your water heater going bad? You may not know until it's too late. Tons of our customers have questions about this … Let's answer them!
Read More